Faith And Reason Staff
David Dykes
Executive Director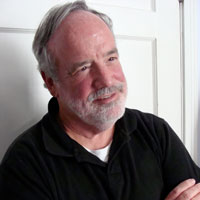 David R. Dykes began his preset position as Executive Director of the Dykes Foundation following the death of his father, D. L. Dykes, Jr., in 1997. David was already producing the foundation's flagship series, FAITHANDREASON®, which brought together leading scholars and authors in roundtable discussions in which they responded to themes and questions provided by video segments taken from the provocative sermons of D. L. Dykes, Jr. The title, FAITHANDREASON, now brands all Dykes Foundation works: assisting churches with seminars, and this interactive web site. David earned the BA in Philosophy from Centenary College in 1966 and a Master's of Divinity from the Candler School of Theology at Emory University in 1974. As an active member of the Louisiana Conference of the United Methodist Church from 1974 to 1980, David served appointments as Minister of Adult Formation. During this period he shifted his career focus from parish ministry to working in academic religion at his Alma Mater, Centenary College, in Shreveport, Louisiana, lecturing in religion and philosophy and serving as Director of Centenary 's innovative Program for Church Careers. During this period he also did extensive training in psychotherapy and did counseling in school and parish settings. In 1981, he relocated to Denver, Colorado an was Director of Adult Formation for Trinity United Methodist Church. While in Denver, David was presented the opportunity to pursue training in television production and began producing Sunday School programs for the Louisiana United Methodist Conference and other churches and organizations. David produced, "Perchance To Dream," an award-winning program for Habitat for Humanity that aired on PBS stations across the nation. He continued television production in Denver until he assumed his present position with The D. L. Dykes, Jr. Foundation.
Deborah W. (Debo) Dykes
Associate Director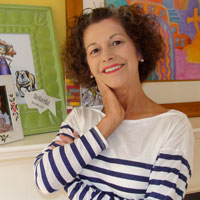 ​Deborah W. (Debo) Dykes holds a Bachelor of Science and a Master's degree in Education. She has been an elementary school teacher, middle school science teacher, and a director of academic advance for higher education. Following graduate work in Anglican Studies she was ordained in the Episcopal Church at St. John's Episcopal Cathedral in Denver, CO. Debo has worked in spiritual formation and education, first as Director of Youth and Young Adult Ministry at St. John's Episcopal Cathedral in Denver, Colorado, then as Canon for Formation & Mission at St. Andrew's Episcopal Cathedral in Jackson, Mississippi, and most recently as Director of Programming for the Center for Formation & Mission for The Episcopal Diocese of Mississippi.
As Director of Media and Curricula, Debo is responsible for planning, development and implementation of all of The D. L. Dykes, Jr. Foundation's marketing strategies, marketing communications, and public relations activities. She oversees the development and implementation of support materials for FAITHANDREASON® seminars and products and coordinates with supporting church partners for FAITHANDREASON® seminar events. She assist in the editing and production of FAITHANDREASON® materials.
Debo was a NASA Teacher in Space National Finalist and has earned many awards including Louisiana Teacher of the Year and selection as a Chautauqua Institute Fellow in the 2008 New Clergy Program, Chautauqua, N.Y. Debo's years of experience in teaching elementary, middle and higher education, and the development of curriculum, are imbued with a commitment to accuracy and justice. Her participation in a Lilly Endowed program, "Behold the Feminine Face of God," was a transformative experience that suffused her teaching, research, and subsequent authoring of her new children's book series, Stellarella! It's Saturday! and her second book Stellarella: Seashells on the Seashore!
Jennifer Vail
Director of Operations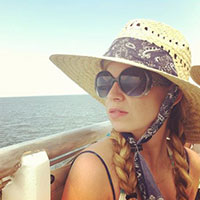 ​Since 2007, Jennifer Vail has sustained and grown the usage and sale of FAITHANDREASON® products and services to our international list of clients. Jennifer maintains our sales volume, product mix, and keeps current with supply and demand, and changing trends so that all FAITHANDREASON® products remain within a selling price competitive with similar products available on the market. Using her strong organizational skills, Jennifer maintains an inventory of all FAITHANDREASON® products. She is proficient in recording a complete history of each product sold and maintains a data base of contact information for each individual and organization who purchases our products. Jennifer assembles, packages, and ships orders to an international cliental.
Jennifer is primarily the "first voice" of The D. L. Dykes, Jr. Foundation when calling our office. She is well versed in the mission and purpose of the work of The D. L. Dykes, Jr. Foundation and greets every caller with a professional and warm welcome. Jennifer is key in maintaining ongoing relationships with FAITHANDREASON® clients.
In addition, Jennifer assists in overseeing our website and in maintaining daily and weekly updating of website articles, comments, and seminar registrations.
Jennifer Vail is a native of Mississippi.
Contracted Staff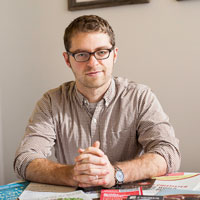 Darren Schwindaman
Graphic Designer / Brand Consultant
​Darren Schwindaman is a graphic and web designer who oversees brand strategy for Creative Distillery. Darren has provided graphic design, branding, and consulting work for Faith And Reason since 2007.
He studied graphic design and philosophy at Loyola University New Orleans and has experience in alternative journalism. Darren values building relationships with his clients and making the world a better place through design. He is a rare breed of left-brained artist, and he believes that good design comes from equal parts creativity, strategy and coffee.
Darren lives in Jackson with his wife Melia and their newborn son Evan.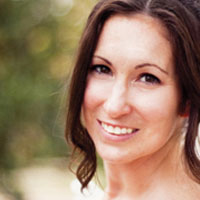 ​Christina Mattison
Special Promotions / Designer
​Christina Mattison is a midatlantic transplant to the Deep South, as well as a freelance illustrator/designer. She is excited to be part of the wonderfully talented team at the Dykes Foundation where she assists with design-related tasks. Originally from Columbia, Maryland, Christina is grateful each day for the leisurely pace, fabulous food and lack of bad traffic she has found in her new home of Mississippi. She has a Master's in Business Administration from Loyola University Maryland, which makes her an interesting hybrid - an art nerd who loves to make spreadsheets. Visit her online art portfolio at www.cmattisonillustration.com and check out her recent children's book illustration project, Stellarella: It's Saturday! at www.stellarellaandtank.com. (The author of the Stellarella series is the Dykes Foundation's very own Debo Dykes.) Christina lives in the Jackson area with her husband, Rabbi Marshal Klaven, and they share their home with a toy poodle and a lovebird.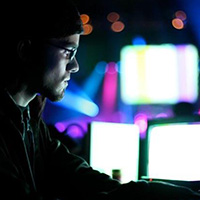 Clay Hardwick
Video Production
Clay Hardwick is a Jackson-based artist, working primarily in video production as a videographer/editor and music video director. After graduating in Digital Arts from Millsaps College in 2009, Clay lived and worked in Portland, OR, Memphis, TN, and now back in Jackson, MS - his home town. Always having a knack for digital video workflow and cinematography, Clay has won awards in a variety of outlets, including film festivals, a regional Emmy nomination, an Davey, and Addy award. When the sun goes down and camera is put away, Clay brings out the canvas and passionately explores the art of painting abstract images. Clay now lives and operates out of TurnUpStudios in midtown Jackson. His web site is echomech.com.