Joan Chittister, OSB: The Ten Commandments - Laws Of The Heart a DVD Series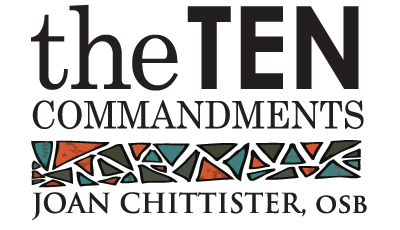 In this series, Joan Chittister, OSB, asks the question, "What are the Ten commandments and what do they mean to us now in a world where Jew, Christian, and Muslim all claim to embrace Moses and the Tablets of Sinai as the foundation of our law, however many other laws we all add to them?"
Sr. Joan invites us to think deeply about the moral fibers of our society. She presents the idea that the Ten Commandments are an adventure in human growth and that we are not so much convicted by them as we are transformed by them. "What does it mean to us, to the world, to preserve the Ten Commandments as the bedrock of our civilization?"
In this series, Sr. Joan offers an honest and refreshing approach to the Ten Commandments unlike anything present today. The Ten Commandments: Laws of the Heart educational series consist of a 2-disk DVD set that contains 12 video sessions, each 15 to 18 minutes, with an accompanying 150-page Resource Guide.
Download Group Discussion Questions below: