Richard Rohr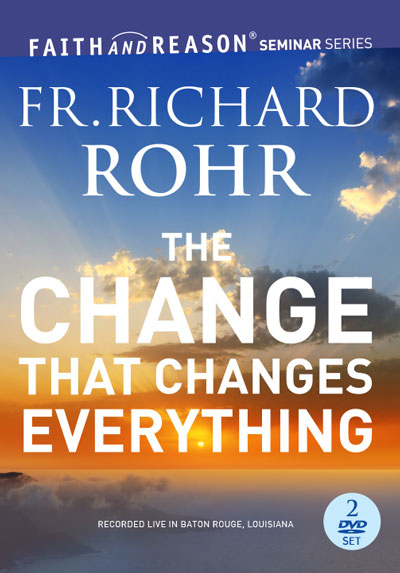 NEW! Available on either DVD or flash drive.
In this FaithandReason® seminar, held at First United Methodist Church in Baton Rouge, LA, April 8-9, 2011,Richard Rohr explores "The Change That Changes Everything" in four powerfully provocative lectures: "How We See and How We Don't See;" "Contemplation as an Alternate Consciousness;" "The Rediscovery of Seeing;" and "Implications for Religion, Relationships and Politics."
Throughout this seminar, Richard Rohr had the remarkable ability to help participants recognize how the "normalcy" of the way we view people, the world, and ourselves keeps us divided, anxious, and overwhelmed.